Latest News And Events
January 18, 2017
Leash Laws - A Reminder
(excerpts from the York County Animal Control website,
click here)
Please do not let your pets roam the neighborhood freely. York County requires all animals to be either fenced in,
tied on a leash, or under control of their owners at all times when outside. They are not allowed on anyone's
property without the property owner's consent. Animals roaming free can get lost or seriously injured.
They are also subject to being picked up by Animal Control officers. Animal owners are liable for their pet's actions.
You can prevent your animal from becoming a nuisance by keeping it confined to your property, or on a leash and
controlled, as required by law. Failure to do so can result in legal or financial problems for you. Violation of
York County's leash law can result in a fine of up to $200 plus court costs and the cost of impounding the animal.

For more information or assistance, please call Animal Control
Welcome to Campbell's Crossing Homeowners Association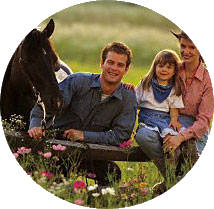 Campbells Crossing, located in York County, South Carolina is both a single family residential and equestrian community. The Campbells Crossing homeowners association, known as Campbells Crossing Homeowners Association (CCHA) welcomes you to our neighborhood. We are a volunteer group made up entirely of property owners like you. Our association is composed of 5 sections with a total of 156 properties.
If you have a question, click here to contact us
Board of Directors Meeting Schedule
All meetings will be held at 7:00 pm at the Bethel Fire Department #3 (3330 Dr. Nichols Road) unless otherwise indicated below. Meetings are subject to cancellation, so you should check with your section leaders to confirm as needed.
| | | | |
| --- | --- | --- | --- |
| January 13 | 9:00 AM | ANNUAL MEETING | |
| January 13 | 11:00 AM | Board Meeting | |
| April 19 | 7:00 PM | Board Meeting | |
| May 17 | 7:00 PM | Board Meeting | |
| October 18 | 7:00 PM | Board Meeting | |
| December 13 | 7:00 PM | Board Meeting | |
York County Quick Access Points